Sex Toy Forum
Ask Questions or Start a Discussion
Welcome to the Sex Toy Forum. Dr. S. T. Love is available to answer your questions on love, intimacy, sex, and relationships.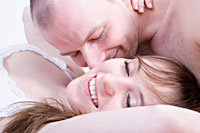 Do you have questions about how to use sex toys?
Do you want to know what you can do to maintain a healthy, passionate sex life through your senior years?
Are you looking for ideas for overweight sex positions?
Do you have a fear of sex or a sex addiction you want to manage?
Are you looking for ways to add more fun and pleasure to your sex life?
Ask your questions below and also, feel free to comment and share your own experiences when you see a question you can relate to.
* NOTE: Dr. Love is a professional therapist with almost 20 years of experience who regularly monitors this forum and will respond to your questions as soon as possible.
---
Let's Talk About Sex and Relationships
Submit your question or start a topic for discussion here.
What Other Visitors Have Asked
Click the subject lines below to see questions other visitors have asked.